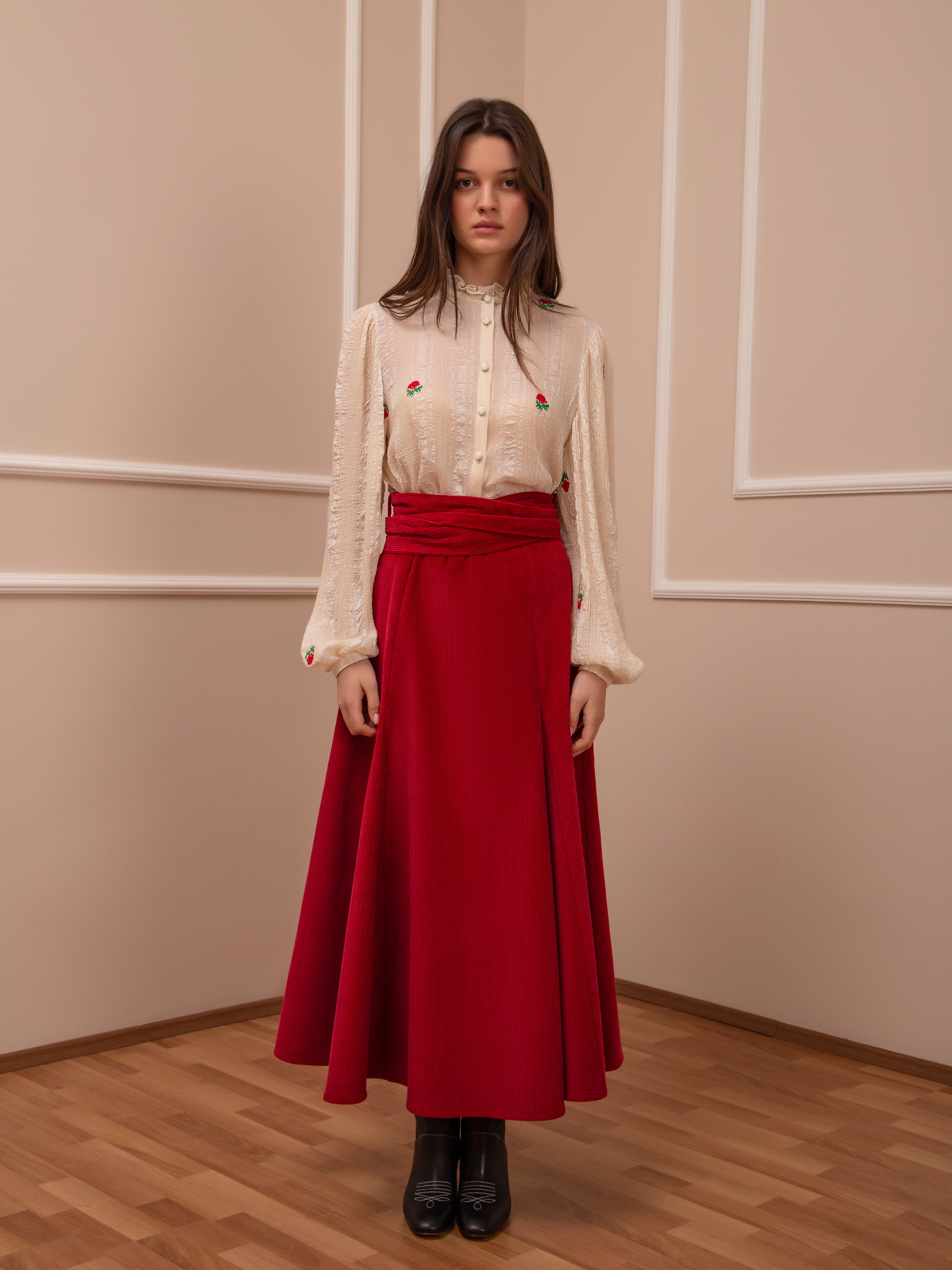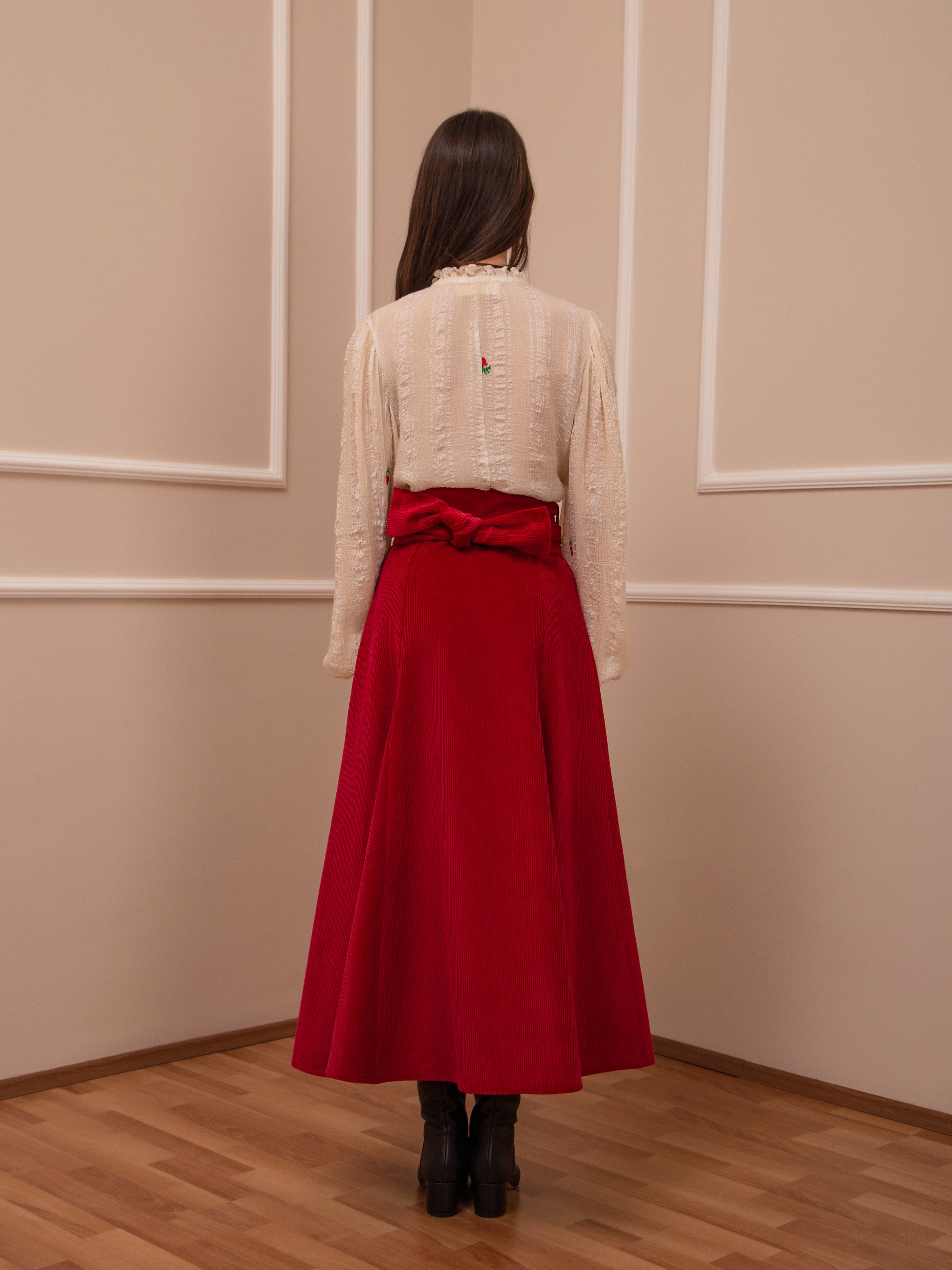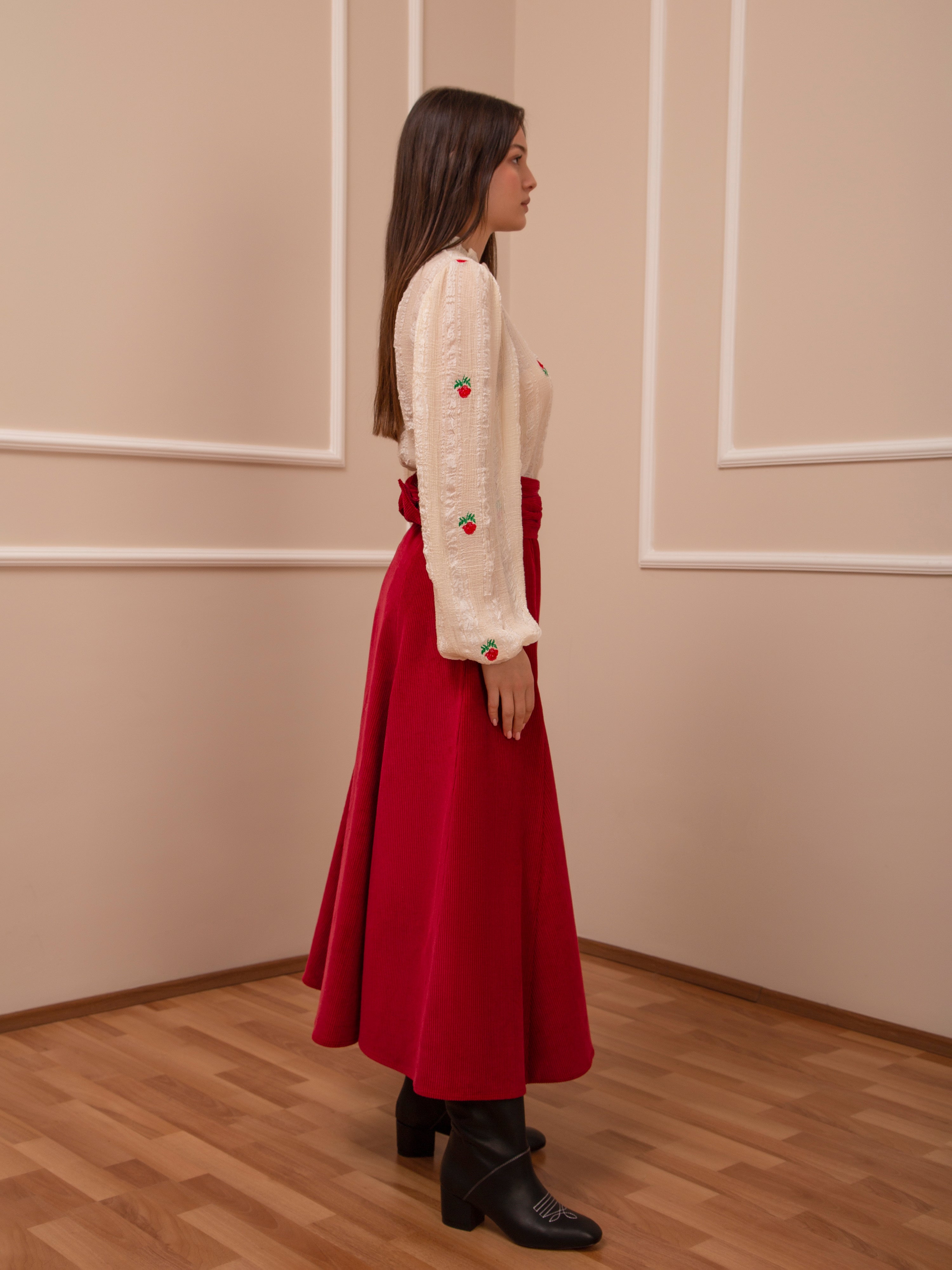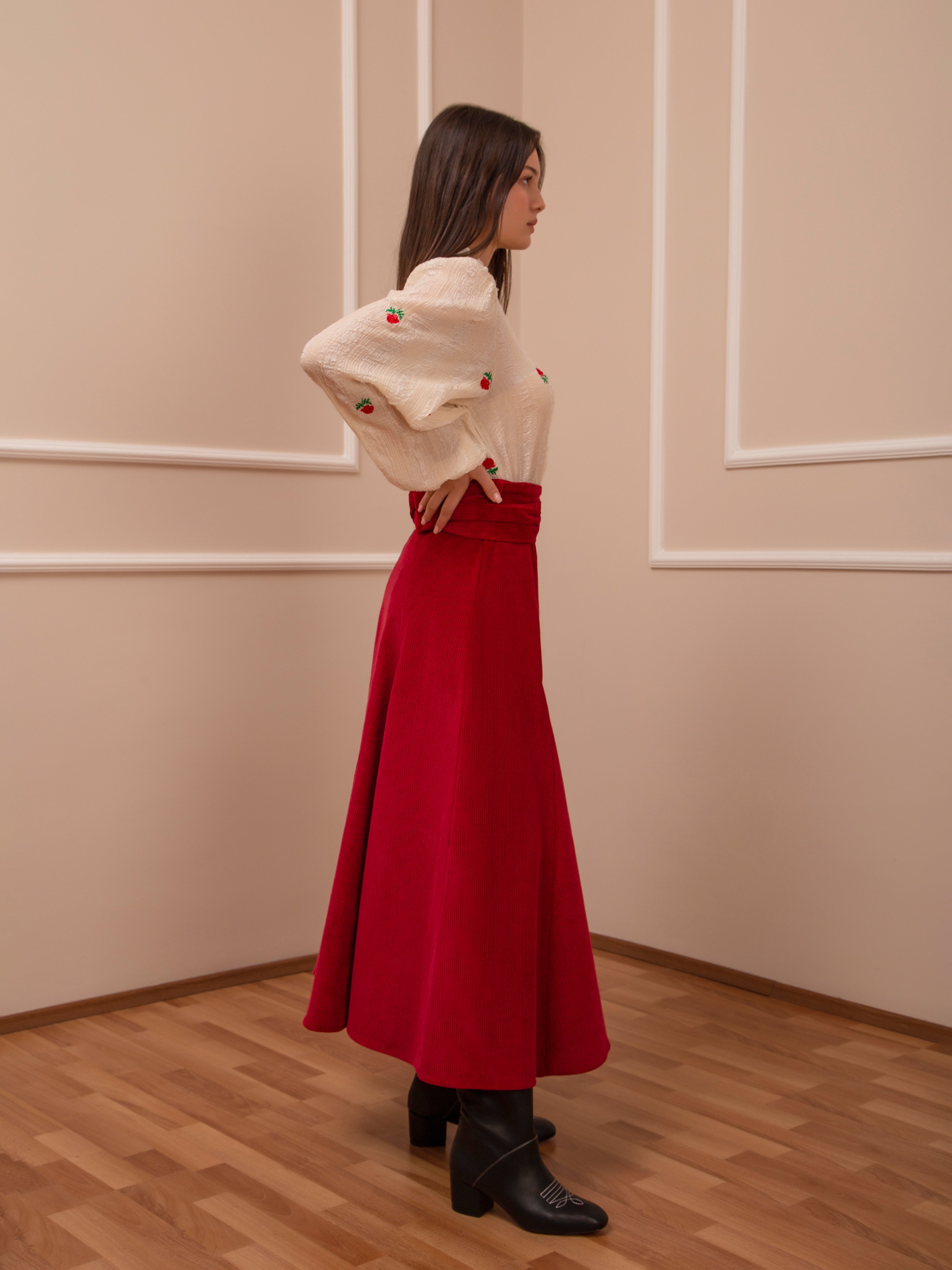 Flaming Rose Corduroy Skirt
Story
The Flaming Rose Skirt has been a favorite in our corduroys this season! It's fitted at the waist and comes with a tie belt. It looks great with the Charming Rose Cardigan and our rose print tops.
Details
High waist
Midi length
Adjustable tie belt
Zip closure
Fitted at waist
Size Guide
Fits true to size
Our size 36 measures on average 68 cm / 27 inches at the waist. However please check the size chart of each style to make sure you select the correct size.
Sustainability
This item is made with surplus cotton fabric. Using already existing materials and upcycling old ones is always better than producing new ones. Using leftover fabric reduces waste and lowers our carbon footprint.
Flaming Rose Corduroy Skirt