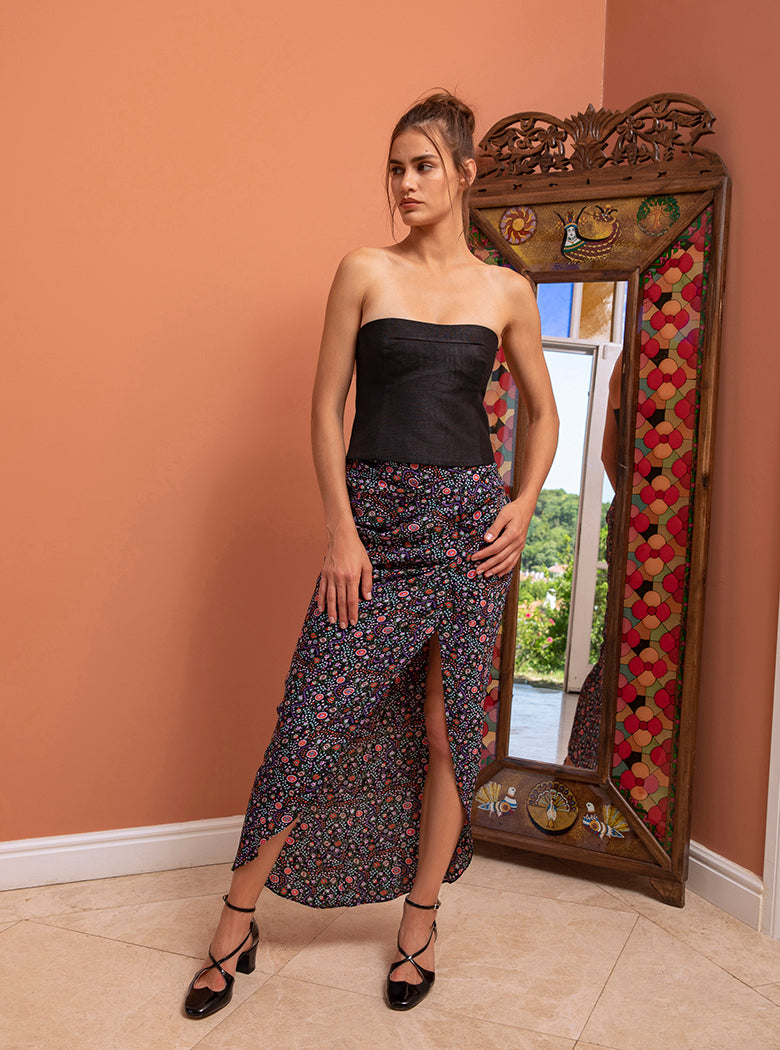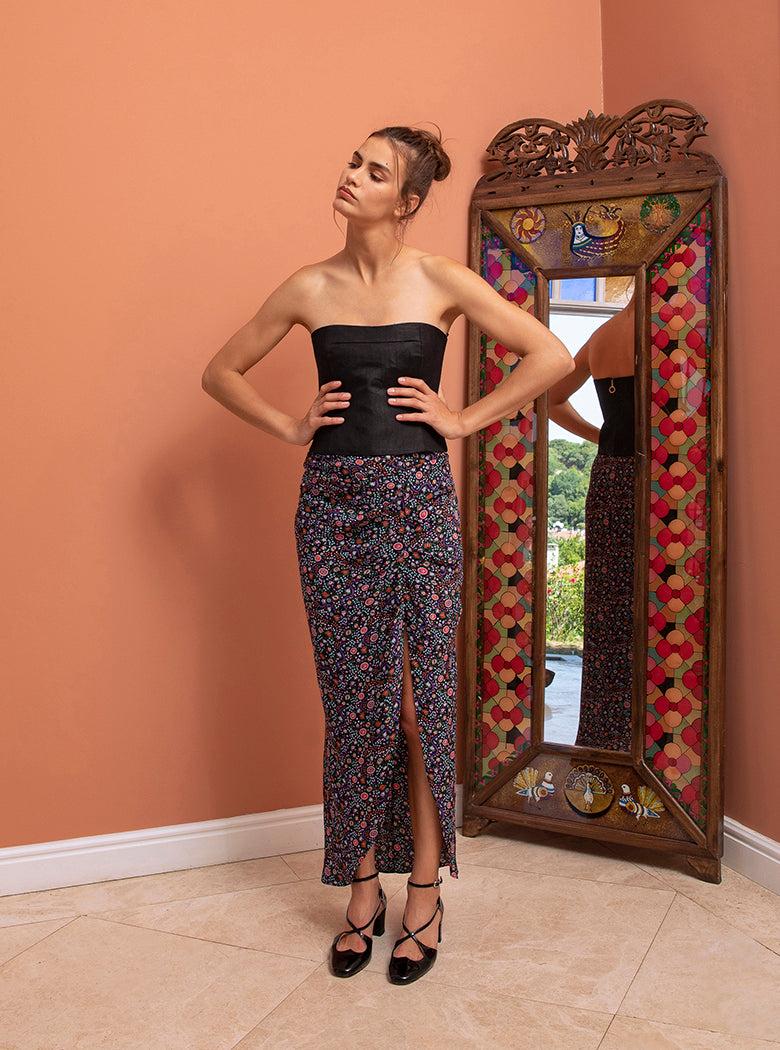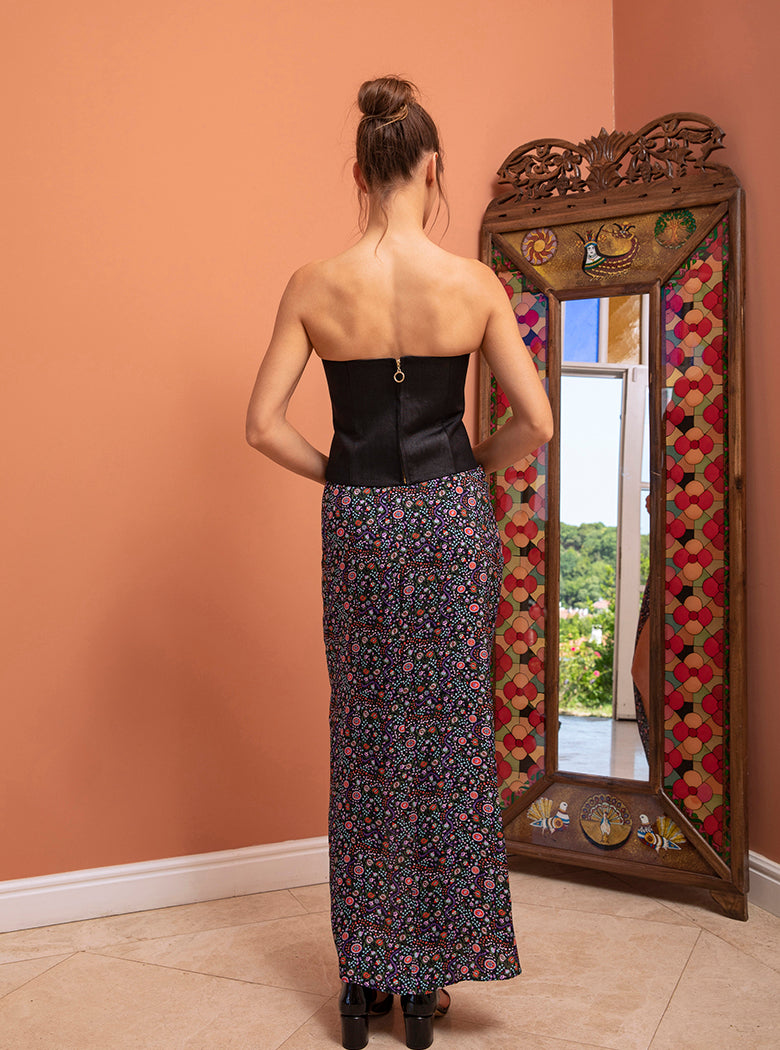 Story
The Alya Skirt is beautifully gathered at one side, ands at the ankles and shows some leg. It comes in our beautiful Punica Print on a silky soft textured natural fabric. It looks beautiful with its matching Mahnaz Blouse but also great with our little black strapless Rana Top and the Lover Pumps of course!
Details
High waist
Zip closure
Ankle length
fitted at the hips
Size Guide
Fits true to size
Our size 36 measures on average 68 cm / 27 inches at the waist. However please check the size chart of each style to make sure you select the correct size.
Sustainability
Viscose is a type of rayon fiber that is made from natural sources such as wood and agricultural products that are regenerated as cellulose fiber. FSC viscose is a more sustainable variant of viscose. FSC stands for Forest Stewardship Council and viscose with this label comes from sustainably managed forests. Wood from sustainably managed forests can be used without damaging the biodiversity of the forest from which it comes.