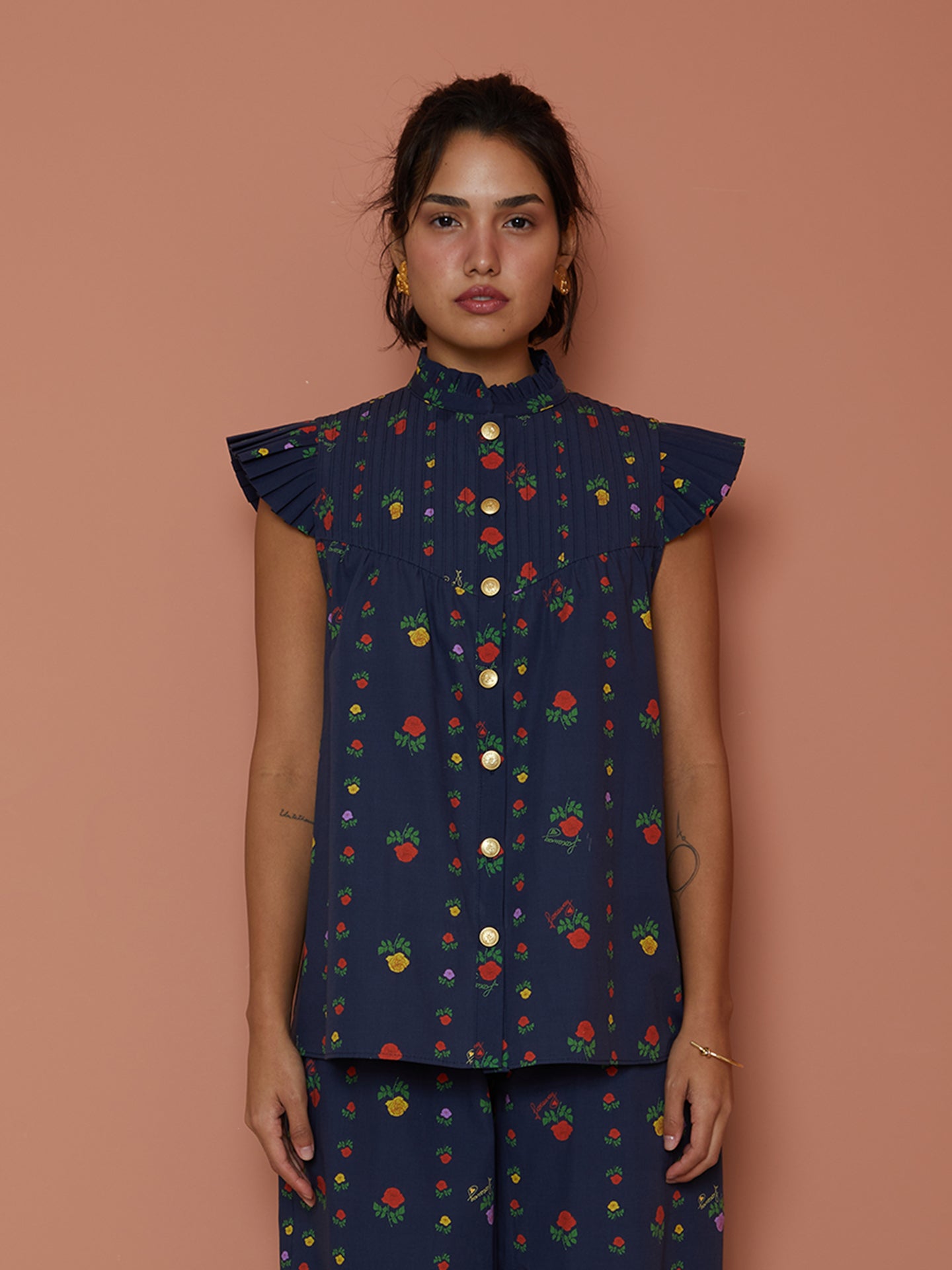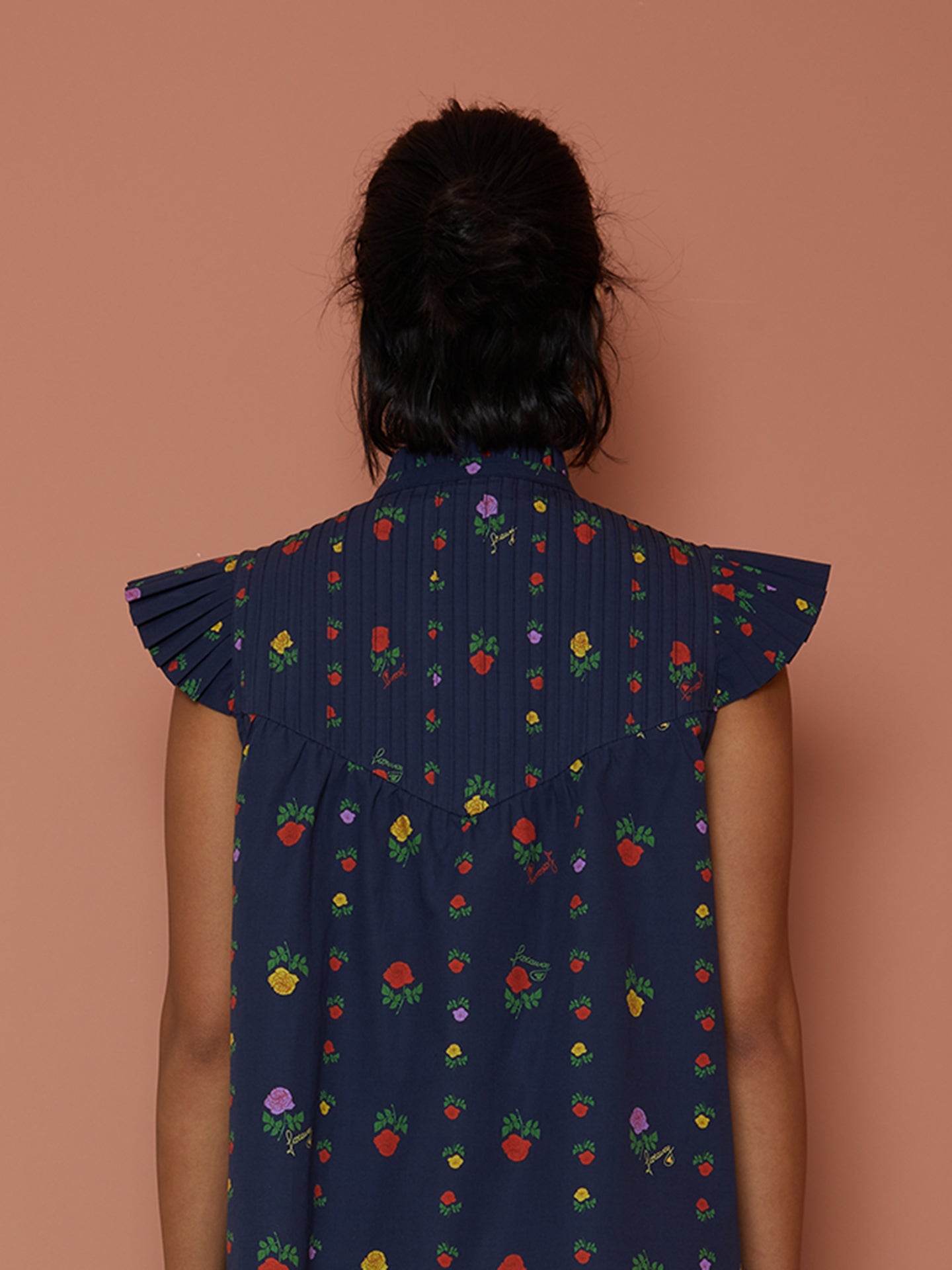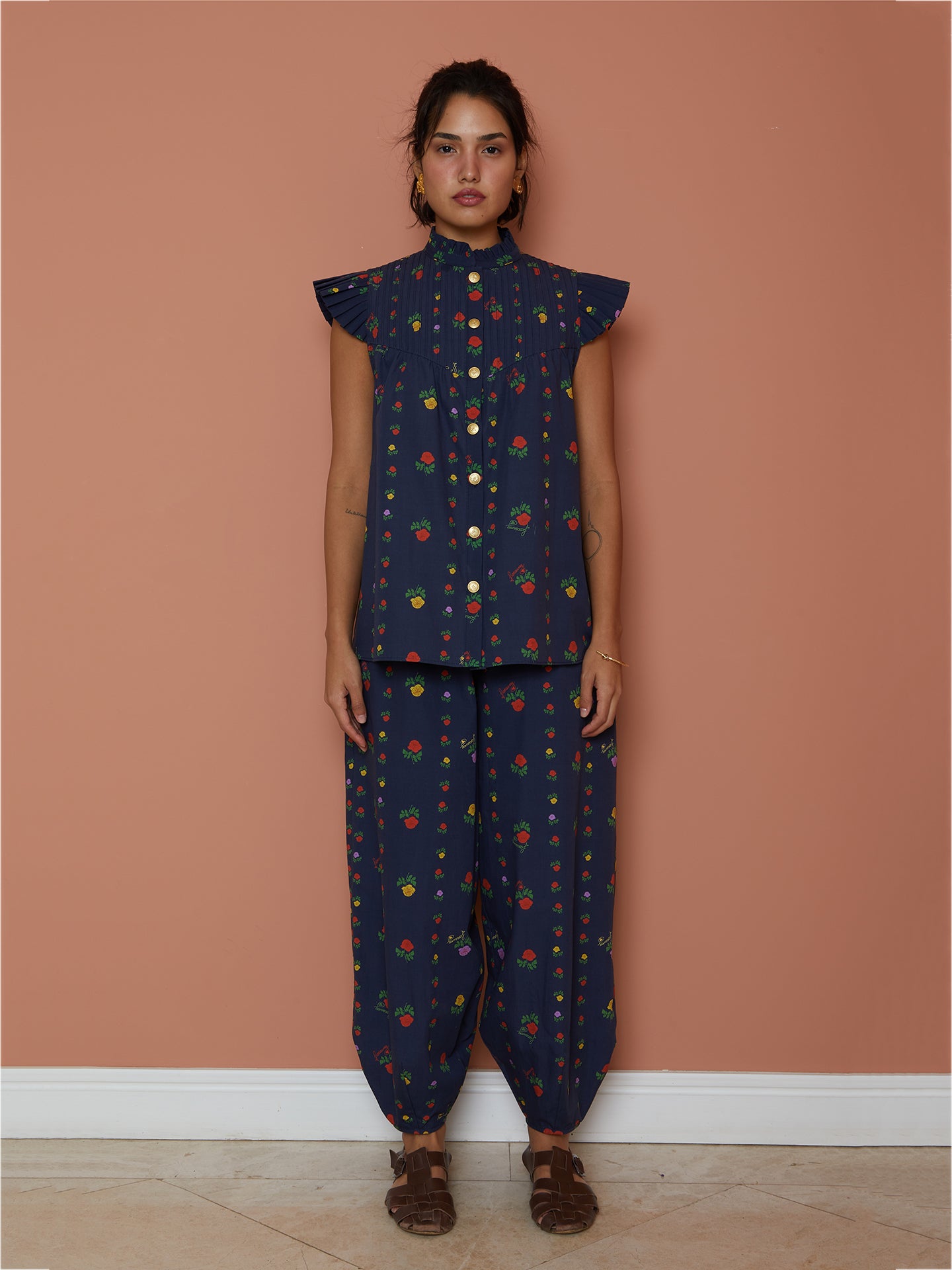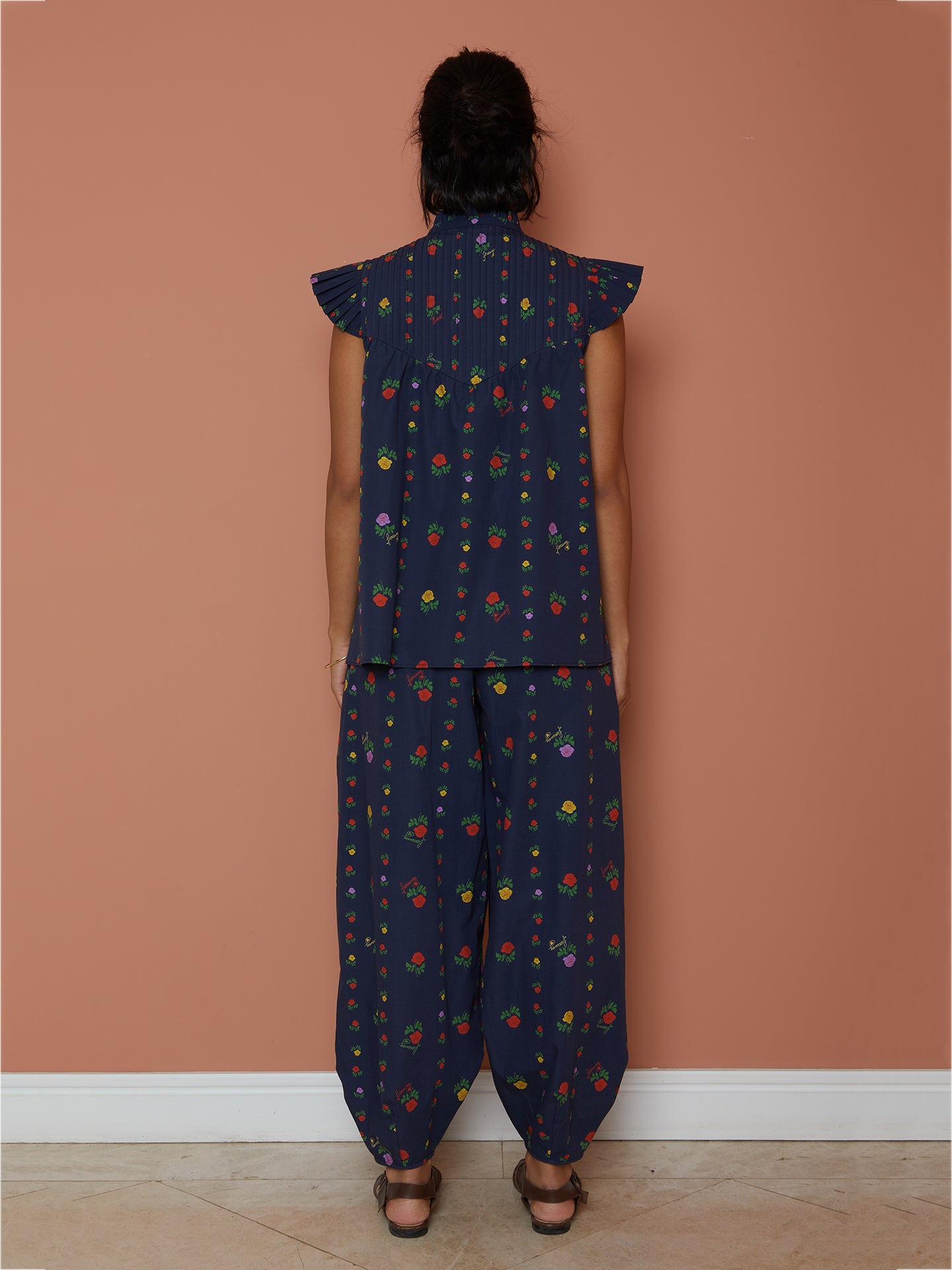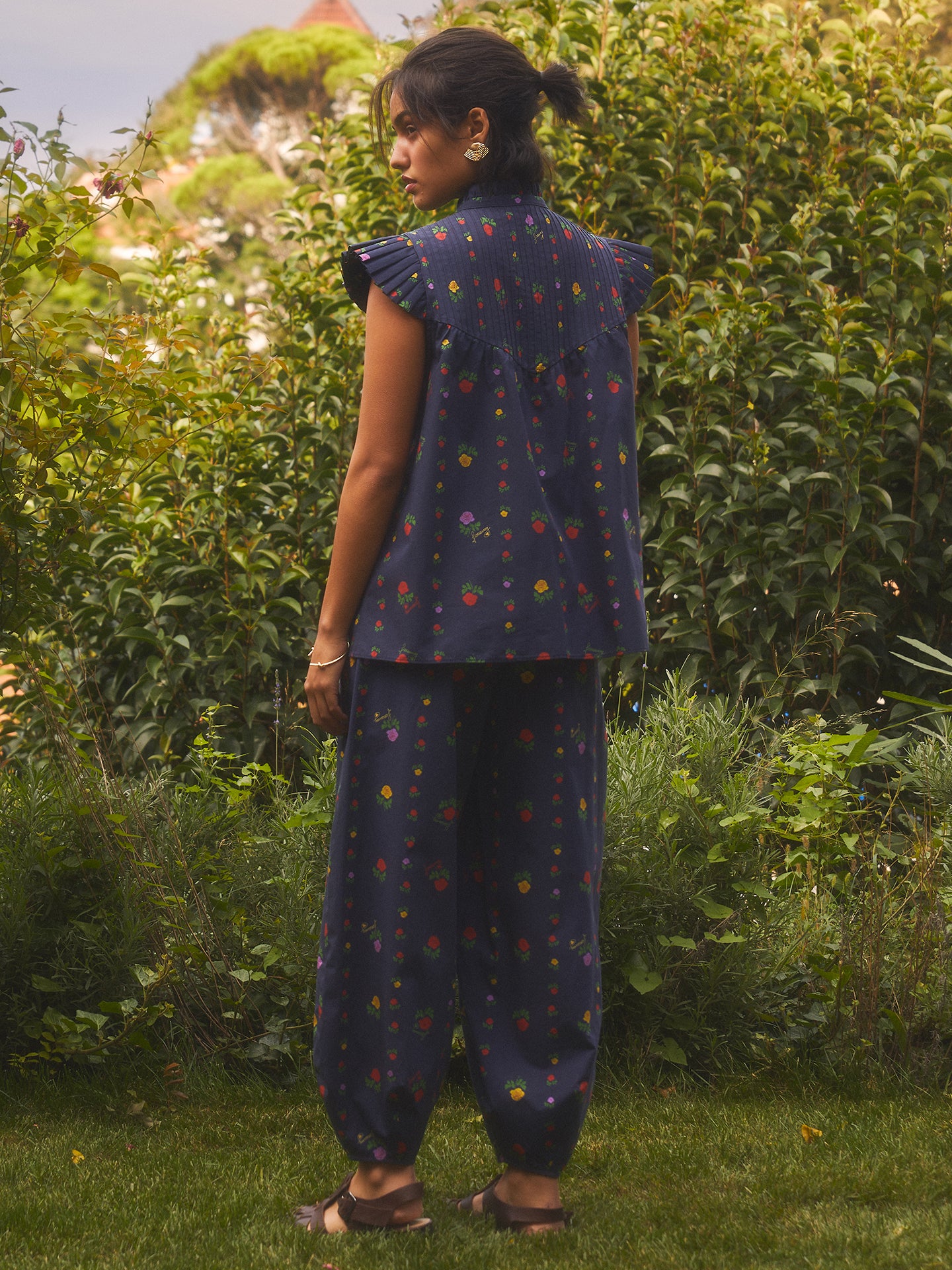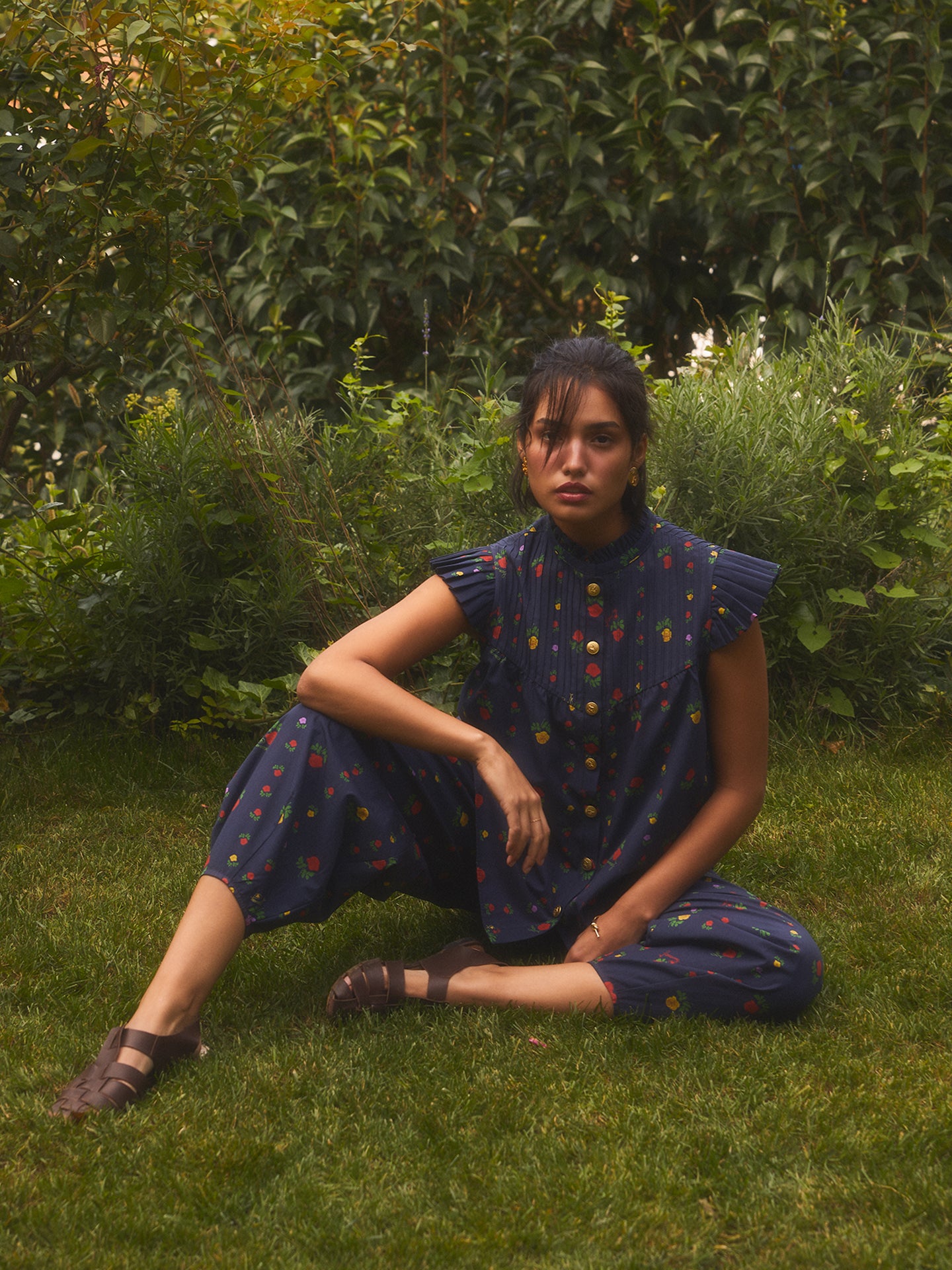 Story
The Parvaneh Top in organic cotton with our Rose Gardens print comes with pintuck details, and cute shoulder details. It looks great matched with the Rayyan Pants in the same print and the Jalen Sandals.
Details
Sleeveless
Button front
Loose fit
Size Guide
Fits true to size
Our size 36 measures on average 68 cm / 27 inches at the waist. However please check the size chart of each style to make sure you select the correct size.
Sustainability
Certified Organic Cotton farming introduces no chemicals into the environment and is GMO free as well as free from toxic dyes and fabric treatments including formaldehyde, heavy metals & aromatic solvents.The production of organic cotton fabric uses less energy, releases fewer greenhouse gases and due to the improved soil quality, uses significantly less water. Because organic cotton hasn't been processed with harsh chemicals, it's more durable than conventional cotton. It's also better for those with sensitive skin.